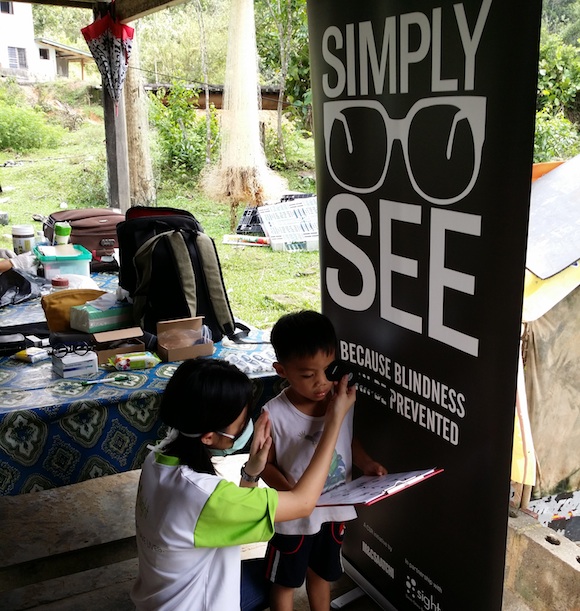 Information
Refractive errors, which cause refractive blindness, refer to eye conditions which can be corrected with prescription eye glasses. Refractive errors are the main cause of low vision worldwide and the second cause of preventable blindness worldwide, after cataracts. The conditions are more familiarly known as short-sightedness and astigmatism.
To urbanites, these conditions may not seem to be a problem, given the fact that we have enough optician chains to visit in the various malls in the city. However, in rural areas, tens of thousands of Malaysian children and senior citizens suffer from low vision as a result of refractive errors, mainly due to low awareness, as well as a lack of knowledge and resources to rectify the situation.
SOSM has been actively trying to provide free prescription glasses to these underprivileged communities for years. But conventional methods and processes require a trained optometrist, can only turn around a pair of glasses after 1-2 weeks, and is not cost-effective.
However, with the Simply See Adspecs which are self adjustable, community workers and teachers can churn out prescription glasses on the spot when those in need visit our on-ground campaign site, thus eliminating the logistical issues and reducing the workload of optometrists, not to mention cutting down a patient's waiting time for a pair of prescription spectacles.
SOSM's No More Refractive Blindness Campaign is also in partnership with Centre for Vision in the Developing World, M&C Saatchi Kuala Lumpur and UNHCR. SOSM's goal is to distribute 10,000 pairs of Simply See Adspecs to communities that need them in Malaysia by 2015.
Professor Joshua Silver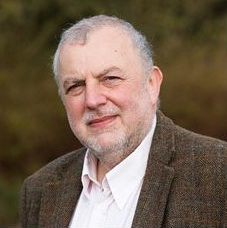 CEO, Board Member, Centre for Vision in the Developing World
Joshua Silver is an atomic physicist and Professor of Physics at the University of Oxford. He became interested in the emerging area of adaptive optics in the mid-1980s. After considering the way our eye-brain adaptive optical system works, he suggested that self-refraction with suitable adaptive lens eyeglasses could be a useful procedure for correcting refractive error, after trying such a procedure on himself. He created several prototypes of self-adjustable glasses – including the Adspecs, the world's first fluid-filled universal eyeglasses – and he carried out research supported by UK's DFID which showed that self-refraction with such glasses was a useful procedure for bringing vision correction to around half the world's population which currently needs, but does not have, corrective eyewear. The self-refraction procedure is particularly useful for populations where they are too few eye care professionals to meet the needs of people. Josh now leads the Centre for Vision in the Developing World, and hopes to see a billion people having vision correction by the year 2020.
TED Talk that Professor Joshua Silver gave in 2009.
Professor Silver also won a BMJ award in 2011 and the link to the video – his self-adjustable galsses were voted the idea most likely to make the biggest imapct on healthcare by 2020 at the healthcare Innovation Expo.
Resources & Press Release
Gallery